Sponsor and Partnership Opportunities
International Finance Awards offer you the opportunity to meet a plethora of companies and C-level executives. By signing up for our premium sponsorship packages, you can avail of a range of media services that can accelerate and enhance brand visibility in influential circles.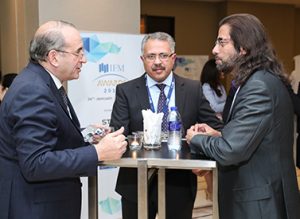 Reach your target market
The awards ceremony is the ideal platform to network with the most appropriate vendors, solution providers and customers for your product or service, and will provide premium brand visibility opportunities.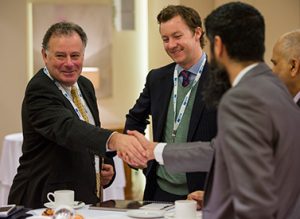 Meet new customers
Some of the biggest, most influential decision makers in every leading industry in the region will grace the event. This is your chance to mingle and network with the brightest minds, and enhance your scope for developing new business relations.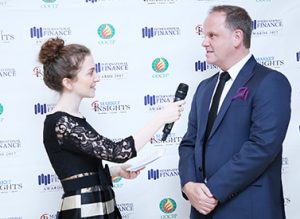 Exceptional PR opportunities
A premium sponsorship package with International Finance can provide you immense visibility and brand proliferation in the right media channels. As a sponsor, you can avail of a plethora of PR opportunities through paid advertorials, advertisements, branding and online marketing.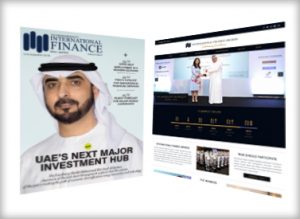 Year-round brand exposure
By signing up for sponsorship packages, you can capitalize on brand exposure for up to a year prior to the ceremony. Your company logo will appear on the website in the run up to the ceremony, and on prime positions on all marketing collateral.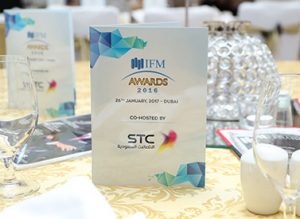 Enhance your brand Presence
With a capped number of sponsors, be an exclusive sponsor with your logo on the on-site menu cards, side screens and event programme.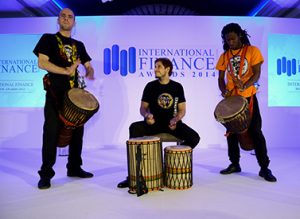 Entertain clients
The evening of the awards ceremony promises to be a fun-filled and exciting evening, with a stellar line up live acts. You can be part of a memorable and fruitful evening with the industry's best.
<style type="text/css"><!-- [et_pb_line_break_holder] -->.rv_button.closed:after {content:"\33";}<!-- [et_pb_line_break_holder] -->.rv_button.opened:after{content:"\32";}<!-- [et_pb_line_break_holder] --></style><!-- [et_pb_line_break_holder] --><script type="text/javascript"><!-- [et_pb_line_break_holder] --> jQuery(document).ready(function() {<!-- [et_pb_line_break_holder] -->// Hide the div<!-- [et_pb_line_break_holder] -->jQuery('#reveal').hide();<!-- [et_pb_line_break_holder] -->jQuery('.rv_button').click(function(e){<!-- [et_pb_line_break_holder] -->e.preventDefault();jQuery("#reveal").slideToggle();<!-- [et_pb_line_break_holder] -->jQuery('.rv_button').toggleClass('opened closed');<!-- [et_pb_line_break_holder] -->});<!-- [et_pb_line_break_holder] -->});<!-- [et_pb_line_break_holder] --></script>